This Idea Could Actually Work
In part 4 of my 12 in 12 challenge, I tested a non-software business idea: A restaurant that replicates actual locations from somewhere else. This post describes the setup and the learnings!
Published February 28, 2022
This is part 4 of my 12 Businesses In 12 Months series. After trying Facebook ads for B2B I returned to a consumer idea again and applied my previous learnings. Spoiler alert: It went superbly.
In this post I will
explain what the idea was,
the decisions we made
and assess what I learned.
Here goes!
The Idea: Disneyland for Foodies
When I was traveling around the world a few years ago, there were some magical places that I'd have loved to be able to revisit without getting on another plane. But, of course, it is impossible to just grab a part of a street of Georgetown, Malaysia or Takayama, Japan and put it into an indoor location near my hometown in Germany. Or is it?
This would, of course, require a substantial amount of capital: Building the scene indoors, recruiting foreigners for the authentic experience, stocking up on food and renting a big enough space is expensive. But since it is just an unvalidated idea for now, it's likely that it's not even worth it having these kind of longer-term thoughts. Instead, I wanted to think as small as possible and create a landing page to gauge demand.
The closest thing to this that I know is the Ramen Museum in Yokohama, where they built an indoor scene resembling the Tokyo of the 60s. There they had something between 5 and 10 ramen restaurants complete with authentic store fronts.
Because this transports the general idea very well, we used the Ramen Museum as an example in our pretotype. These were the features we advertised:
Authentic Japanese street food. (A no-brainer, really)
Indoor replica of a real location in Tokyo
Get Yen at the entrance and pay your food with it
Chefs and staff are Japanese
The price point we set out for was 70€ per person per night (which is heavy, but likely needed regarding the high cost of this). The key value proposition was something along the lines of "experience traveling to Japan without the hassle of actually traveling".
We used the best-practices from earlier experiments
With the learnings of our last experiments, we constructed the landing page in the following way:
Have a hero section that explains very clearly what people get and includes the main CTA. In this case, they were applying for a reservation
A main features section further clarifying what people get.
A testimonial section
And a second CTA which gets people back to the top.
Again spending less than 2 hours on the page.
Here's the landing page we came up with:
We then started ads on Facebook with our usual 40€ budget and targeted people interested in Japanese food and travel. To reduce the feedback cycle time even more than last time, we spent our whole 40€ budget on a single day. Because so many people were signing up, we were starting to have moral considerations and stopped the experiment early. So, yeah, the metrics were stellar! Check them out:
30€ ad spend on a single day
681 clicks
62 (!) leads
0.04€ CPC
0.48€ CPA
7,850 impressions
People started commenting the post and tagging other people.
Wait, what? 0.04€ CPC?
A CPC of 0.04€ is fantastic and so is a CPA of 0.48€. Where's the catch?
Our main take-away was that the Ramen Museum images are laying it on pretty thick and that we'd never be able to pull off something similar. That means even with such a hefty price tag of 70€ for basically a meal in a nice atmosphere, we were still overpromising.
The amount of conversions is mainly driven by the unusually high amount of clicks. The conversion rate is a solid 9.1%, but this on itself is not necessarily unusual. It just seems like we created a killer ad! And it looked like this:
The ad is similar to our last one regarding two points:
It stresses the actual outcome/service/benefit.
It communicates pricing.
When so many people started signing up and actually writing comments how awesome this is, I felt like the cheat I actually am and stopped the experiment. Next time, I will have to find an elegant way to communicate that this is a test. Done well, this could even be an opportunity get qualitative feedback, e.g. through a survey.
This leads me directly to my main take-aways from this experiment:
Coherence between ad and landing page of a Fake Door MVP or pretotyping experiment really seems to be good for conversions and overall experiment efficiency. After all, we want to test one value proposition at one price point.
This specific landing page structure seems to be working great.
Condensing the ad budget even more to minimize the feedback cycle does not seem to affect metrics at all.
What's next?
We will very likely not pursue this idea any further, but if we were, there'd be quite a few options for further validation.
First: The same experiment but with a cash commitment, e.g. by integrating stripe and selling tickets for an opening weekend. I usually consider this to be the make-or-break case of a new business idea: What's more reliable to measure demand than actual paying customers? But handling refunds would be at least a hassle. A fake checkout could help, but takes more time to implement. This is something I will likely try next and once I've set this up, I can re-use it in future experiments.
Second: A One-Night-Stand MVP. We could sell tickets for a much smaller venue but with the same value proposition. For example, a temporary one-weekend-only Vietnamese street food stand indoor with Hanoi-style plastic chairs could be something that we, were we more committed, could actually pull off and that provides much of the same value. This would also provide a learning opportunity for the concept as a whole: Is this tied to Japanese food or does it translate to other cuisines as well?
It feels good that the last experiment was not some kind of lucky unicorn kind of thing, but that the process is in fact repeatable. Getting more serious commitments will be the next frontier for my own learning, but I am quite confident that for a specific kind of business idea, this is a really cool way to test demand.
As always, I will keep you updated.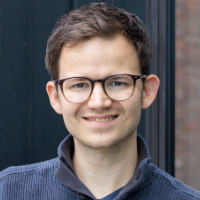 Timothy Krechel
Innovation Consultant
Subscribe to my product journey.
Honest insights of somebody who
validates product ideas for a living. Subscribe!