Timothy
Krechel
Tech Enthusiast,
Music Afficionado,
Great At Googling
Leostraße 18, 53844 Troisdorf, Germany

Born July 9, 1992

+49 152 28515543

hello@timothy.de

www.timothy.de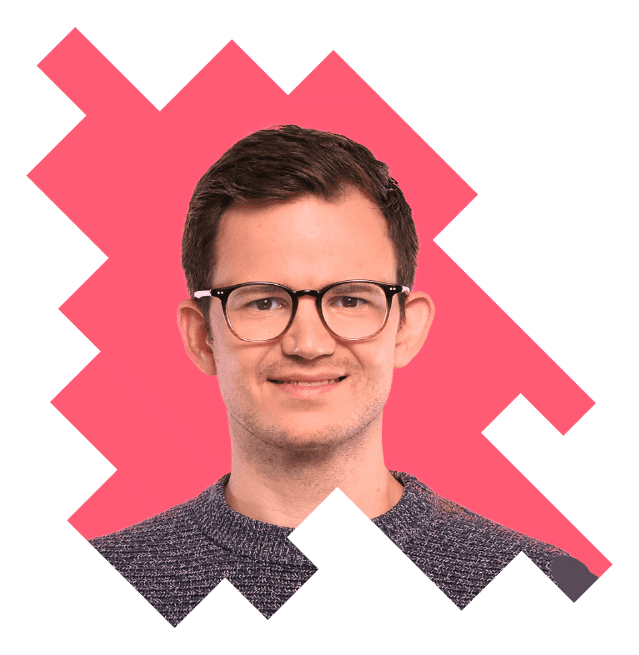 Experience
IT Consultant

At codecentric, I am responsible for both internal as well as customer projects in varying roles spanning product management, product coaching, ...

Senior Technology Consultant

As a part of the Innovation Consulting and Emerging Technologies teams I was responsible for the ideation, validation and execution of our ...

Founder & Full-Stack Developer

Together with my co-founders, I developed GIS software for the real estate field. In 2018, Kartenhaus became a part of the MDAX-listed Hypoport ...

3D Animator, Designer, Developer

I founded an individual enterprise to serve international customers with high quality animation videos, software, web designs and other marketing ...

Vodafone Deutschland GmbH

Vodafone Talent Circle

I was one of the lucky 12 people chosen out of a pool of 300 interns at Vodafone to be part of their Talent Circle program. Our team of four ...

Vodafone Global Enterprise Ltd.

Graduate

As part of my bachelor thesis, I evaluated VGE's competitive strategy approach to M2M, Cloud & Hosting, and Core opportunities against a theoretical ...

Vodafone Global Enterprise Ltd.

Intern Sales Management & Solution Sales

During the internship, I assisted in developing service revenue recognition guidelines, calculating and analyzing CVM upselling potential, ...

Office Manager

As a working student, I took care of invoicing, customer communication and cooperation with the tax consultant.

Hit Handelsgruppe GmbH & Co. KG

Dual Studies Participant

I took part in a dual study program that combines practical experience in retail with a business degree.
Education
Bonn-Rhein-Sieg University of Applied Sciences

M. Sc. Innovation and IT Management

Grade: 1.4

Bonn-Rhein-Sieg University of Applied Sciences

B. Sc. Business Administration

Grade: 2.2

B.A. Business Administration
Interests
Guitar
Reading
Video Games
Piano
Wakeboard
Politics
Travel
Code
Memes
Band
Social
Tools
& Skills
Tech
App and web development, databases
HTML

CSS, SCSS etc.

JavaScript

React

Gatsby.js

Next.js

GraphQL

REST

SQL

Docker

Swift

TypeScript
Design & Media
Creation of prototypes, print design, 3D and 2D animations as well as music
Cinema 4D

After Effects

Figma etc.

Illustrator

Photoshop

InDesign

Logic Pro X
Misc
Languages and stuff
English

German

French

Japanese

Mandarin Chinese
"Timothy creates a ridiculous amount of output and has mastered the art of knowing how much quality is enough. He is a product person by trade. He can develop product strategies and can bring them to life. He can code, design, manage, craft hypotheses and test them.
Can't recommend him enough."
Achievements & Certificates
Dec 2021

Professional Scrum Product Owner I

Aug 2021

AJ&Smart Design Sprints

Mar 2020

Agile Master in OKR

Mar 2019

Machine Learning @ Stanford Online

Nov 2018

Non-Violent Communication

Mar 2018

Launch of the Captain Immo Search Engine

Jun 2017

Best Regional Startup 2017

Mar 2016

iOS App Abo Adieu launched to the App Store

Nov 2015

Vodafone Talent Circle 2015/2016

Nov 2015

iOS App Wake Tricktionary launched on the App Store
'Round
the World
From October 2016 to April 2017 I was on a trip through 10 countries, covering around 70,000 km in total. We started in Singapore and ended in New York City. To keep family and friends updated I coded a quick and dirty iOS app which saved my phone's coordinates under certain conditions and sent them to my server whenever it was connected. I then took those coordinates to display our trip on a live map. The whole trip was planned for about a year in advance and it was the most educating thing I ever did. My favorite place? Tokyo!